As some users also requested, I have just installed the Who's Online plugin.
It displays a list of users currently active on the forum and also a user's online status on their avatar with a "ring", "glow", or a "flair" icon in the top left. For instance: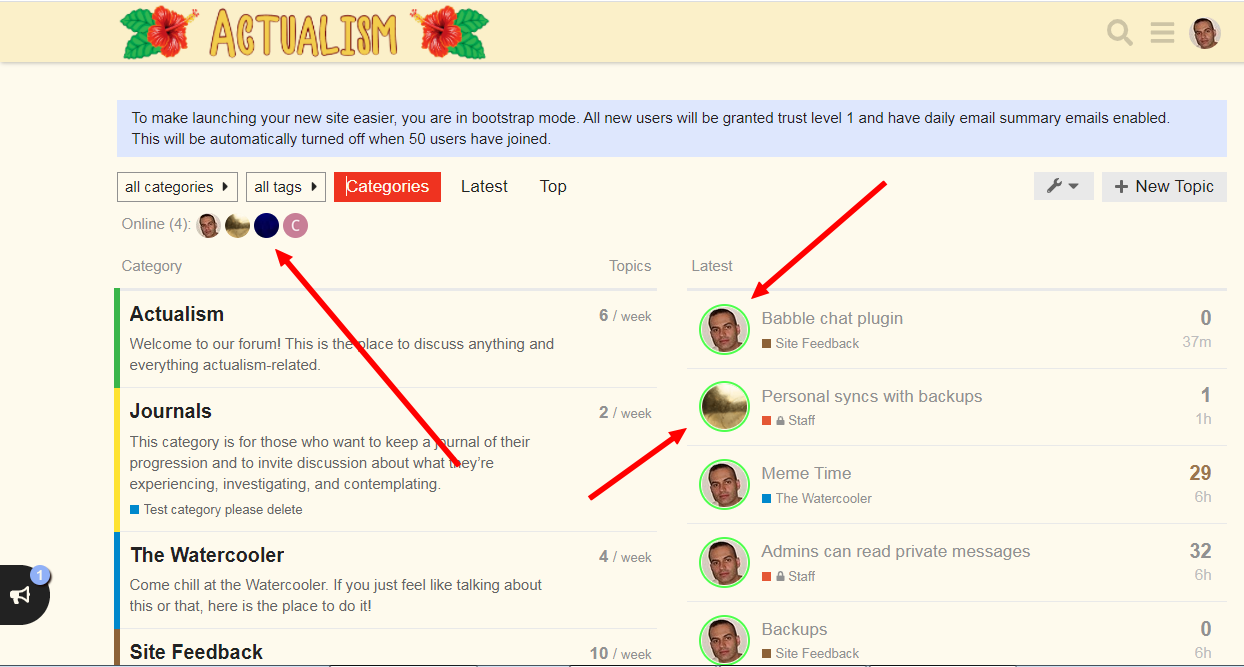 Again, If you like provide your feedback and thoughts here.